Ryan Murphy Reveals More American Horror Story: Coven Plot Details
It's a Salem vs. voodoo witch-off.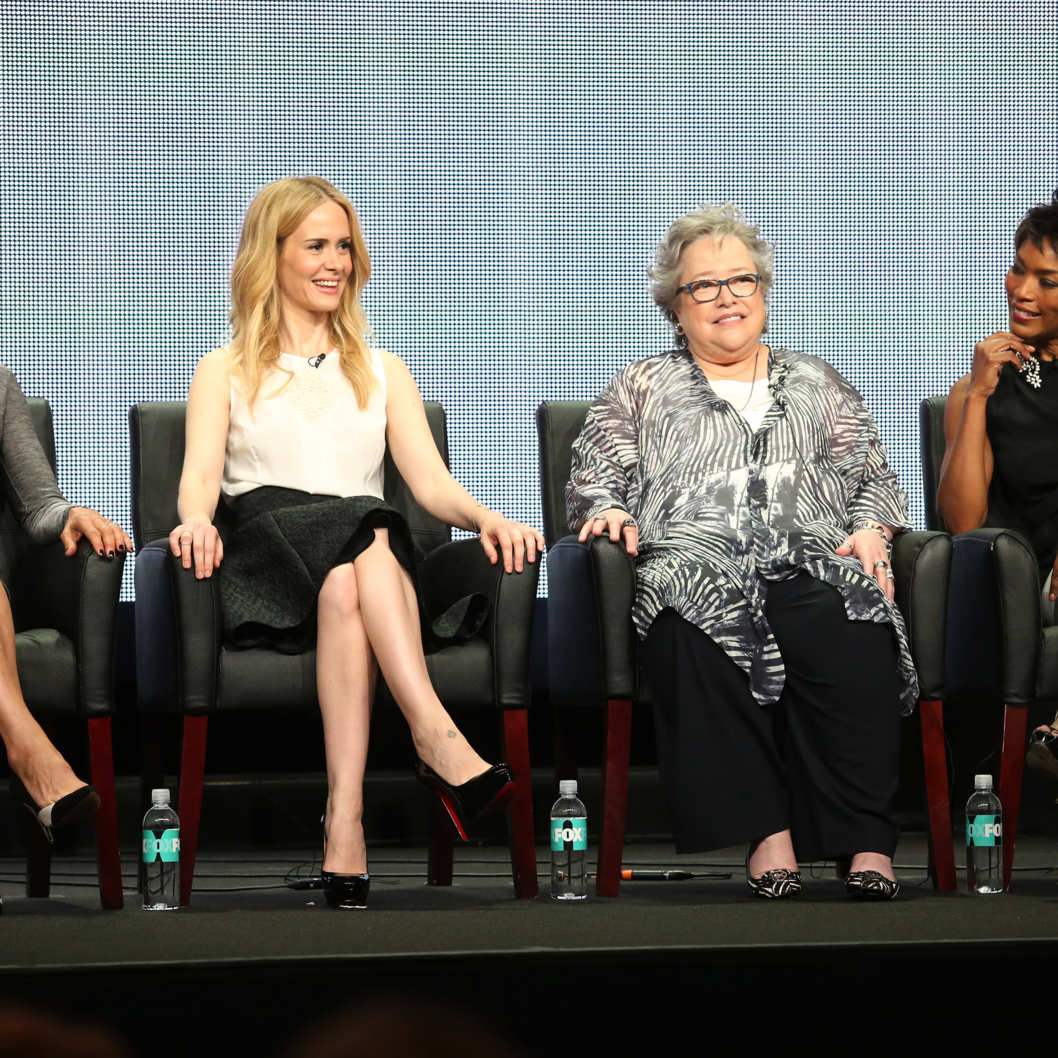 Ryan Murphy revealed the set up for the next installment of American Horror Story during a Friday night event for Emmy voters. (Full disclosure: This reporter moderated the panel with cast and producers.) Coven will be a massive witch-off: Salem vs. voodoo. "The witches of Salem, the smart ones, got out very early and they were none of the ones who were burned," Murphy explained. "They all gravitated toward New Orleans, where they now live, and every generation has a great witch who has the most powers of them all, and that's called the Supreme. Ms. Jessica Lange is the Supreme."
"It really is about the witches of Salem pitted against voodoo witches," he continued. "It's been a centuries-long feud and it's up to Jessica Lange and Angela Bassett to mend the fence." (Bassett is playing Marie Laveau, "the voodoo queen of New Orleans" whose real-life reign lasted from the 1820s to the 1860s.) Obviously, expect things between the witches — and non-witches — to escalate quickly. "The witches are really sort of a great allegory and metaphor for any minority group that has been persecuted and has had to go underground and, finally, is like, 'You know what? Dammit, no. We're fighting back,' so that's what they do." 
It looks like Coven will be set in both the present day and the 1830s. In addition to Bassett's Laveau, Kathy Bates is playing actual historical serial killer Marie Delphine LaLaurie, a.k.a. Madame LaLaurie, who Murphy called "the most evil woman ever." LaLaurie and her third husband tortured and killed several of their slaves in New Orleans in the 1830s, and were discovered only when firefighters broke down a door and discovered their gruesome murder chamber. Ick. But Murphy promised this season would be lighter than Asylum. "It's much more buoyant and comedic and crafty than last season, which was much darker by design because it was about heavy social stuff," he said, then laughed. "[Frances Conroy] plays Jessica's rival from high school times."
Other confirmed cast for Coven so far also includes Sarah Paulson, who will be playing Lange's daughter, Lily Rabe, Evan Peters, Taissa Farmiga, Gabourey Sidibe, Emma Roberts, Patti LuPone, Denis O'Hare, Alexandra Breckenridge, and Jamie Brewer.