Sansa Stark Adopted Her Dire Wolf in Real Life
Sansa and Lady forever.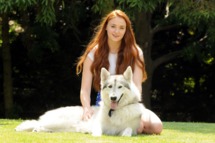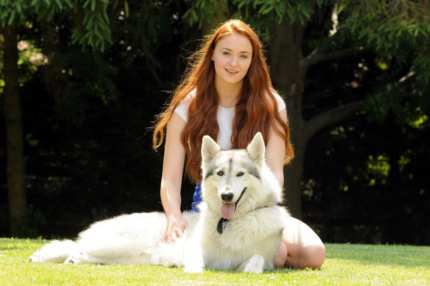 Sophie Turner, who plays the once-sort-of-bratty-but-now-amazing Sansa Stark on Game of Thrones, convinced her family to adopt the dog that played her character's ill-fated pooch on the series. (Recall that Ned Stark had to kill Lady at Cersei's behest.) "Growing up I always wanted a dog, but my parents never wanted one," Turner tells the Coventry Telegraph. "We kind of fell in love with my character's dire wolf, Lady, on set," she says. "We knew Lady died [on the show] and they wanted to re-home her," and thus the Northern Inuit dog came to live with the Turners. See? The bond between girl and dire wolf is so strong not even George R.R. Martin's cruel imagination can tear it asunder.