Tina Fey Producing a New Female-centric Workplace Comedy for NBC
From Colleen McGuinness, a <em>30 Rock</em> producer and writer.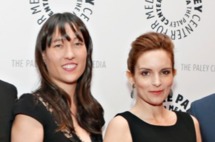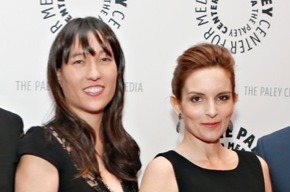 Tina Fey and her 30 Rock co-showrunner Robert Carlock are planning to produce an untitled comedy pilot NBC just bought. It centers on a young woman who tries reconnecting with her dad and "finds a new home and family on Fire Island." Deadline describes the show as a "female-centered workplace project" and "in the vein of Cheers." The pitch comes from Colleen McGuinness, a 30 Rock producer and writer, pictured here with Fey. She also tweets.