Sex and the City Creator Darren Star's Younger Heads to TV Land
In which a Jersey housewife lies about her age to make her life better.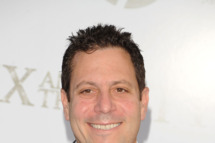 Sex and the City creator Darren Star was last seen working with HBO on the Goldie Hawn series The Viagra Diaries. That didn't pan out, so Star is now planning to write and produce Younger for TV Land. The single-camera comedy follows "a suddenly single New Jersey housewife and mother in her early forties who, unable to restart her career, decides to lie about her age and successfully passes herself off as a twentysomething. Armed with a makeover and new resume, she wins a coveted position at the city's hottest publishing company." There's dating, too.