Viewers Are Rejecting AMC's Low Winter Sun
<em>Breaking Bad</em> fans are bailing, big-time.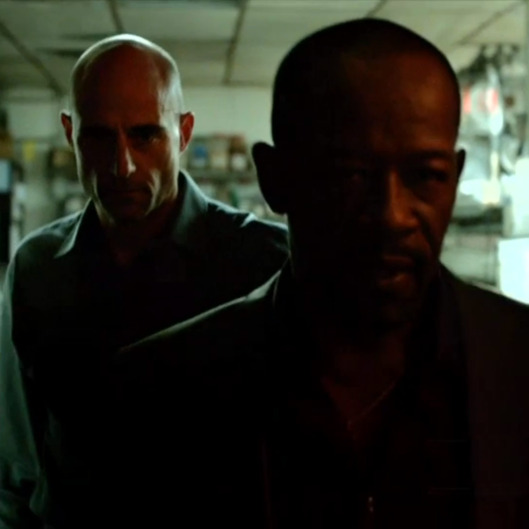 AMC's Low Winter Sun is setting fast. Per Nielsen, the second episode of the new drama lost more than half of its audience of adult viewers under 50 who caught last week's premiere. Sunday's hour averaged a 0.5 rating in AMC's target demo group, compared to a 1.1 for the August 11 debut. Overall viewership dropped from 2.5 million to 1.5 million this week, a smaller decline than in the demo, but still substantial. Most cable shows see ratings drops after a big premiere, including LWS lead-in Breaking Bad, which declined around 20 percent week-to-week. The LWS drop, however, was more like a plunge. And what's worse, the show is losing the vast majority of the Bad audience: This week's Bad averaged a 2.4 rating in adults under 50, which means the 0.5 LWS notched was barely 20 percent of the rating scored by Bad. If this were 1994, we'd definitely make some sort of "Black Hole Sun" joke right about now. Since it is not, let's just chalk these bad ratings up to karma for AMC's decision to bury the Bad coming attractions deep in the middle of LWS.