50 Shades of Grey Casts Charlie Hunnam, Dakota Johnson
Meanwhile, Bret Easton Ellis suggests that Hunnam isn't who E.L. James had in mind.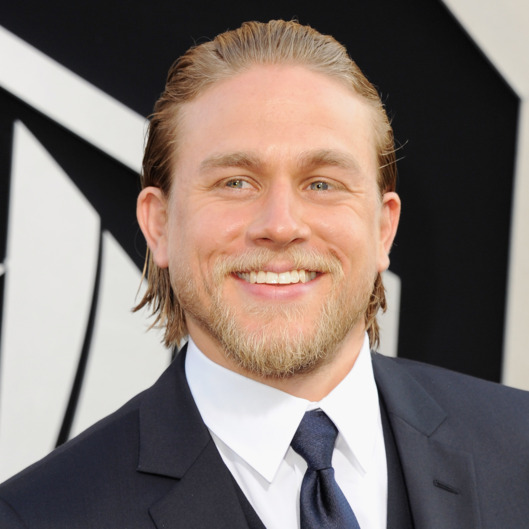 It's official! After months of rumors, director Sam Taylor-Johnson has finally locked down the two leads for her big-screen adaptation of the erotic E.L. James novel 50 Shades of Grey. Now Sons of Anarchy and Pacific Rim star Charlie Hunnam will play wealthy, damaged Christian Grey, while Dakota Johnson (Ben and Kate) will take the role of Anastasia Steele, who falls for Grey and becomes the submissive to his dominant lover. Now that we've got that settled, longtime 50 Shades aspirant Bret Easton Ellis is spilling the tea on Twitter: According to him, E.L. James confessed this summer at a party that Robert Pattinson was her first choice for Christian — an unsurprising pick, perhaps, since 50 Shades had its genesis in Twilight fanfiction.