Look at These Moderately Happy American Idol Judges Just Hanging Out
Who's actually smiling?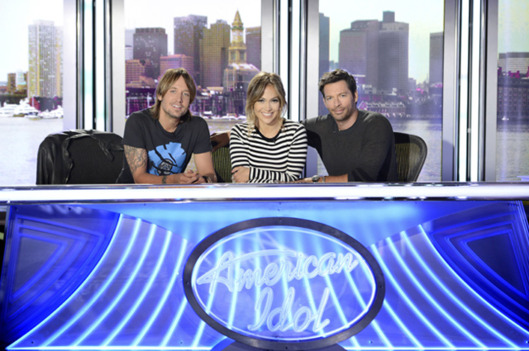 Here they are, friends: your American Idol season thirteen judges. Keith Urban is happy in a sleepy way — guy's gotta be exhausted from calculating how exactly he outlasted Mariah Carey and Nicki Minaj. Jennifer Lopez — returning after two seasons, then a yearlong sabbatical — is smiling super-hard, but it's your call as to whether that smile made its way to her eyes. Harry Connick Jr. feels the joy, but he's being responsible about it. He knows he's the newbie at this table. He knows there's business to attend to, inevitably forgettable stars to discourage and applaud. This is it, Harry, the voice behind that half-smile whispers. This is the year you make Idol a thing again. Or totally not. Just try to have fun, buddy.