What to Stream This Weekend on Netflix and Amazon: Fall Movie Preview Edition
The early work of Alfonso Cuarón, Nicole Holofcener, and Paul Greengrass.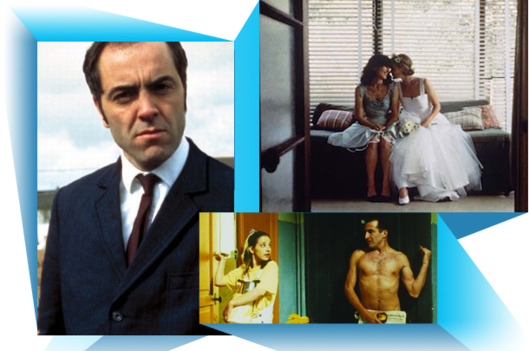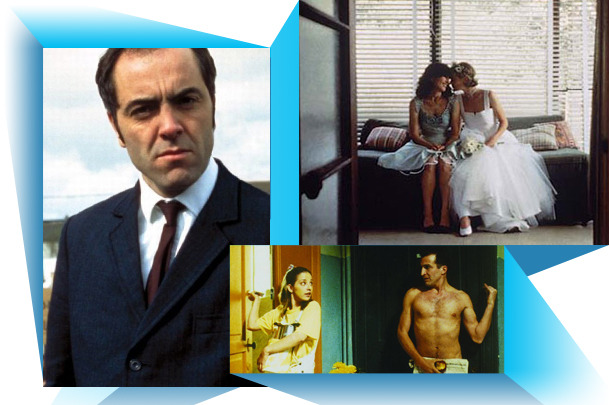 This weekend, as you search for a movie to watch, you can either go out to see Riddick, or stay home and pick one of approximately 14 billion options available on streaming over a variety of services, be it Netflix, Hulu, Amazon, On Demand, or other sites. Every Friday, Vulture tries to make life easier by narrowing it down to a handful of heartily recommended options. This week, we prepare for the fall movie season by unearthing the past work of vets like Alfonso Cuarón, Nicole Holofcener, and more.
 Sólo Con Tu Pareja
Despite segueing from small character pieces to Hollywood blockbusters, there's a lot of Alfonso Cuarón in every Alfonso Cuarón movie. This fall we get the director's space-mission-gone-wrong picture Gravity, a far cry from his 1991 debut Sólo Con Tu Pareja (released in the States as Love in the Time of Hysteria), a twisted romp centered on a Casanova-type falsely diagnosed with AIDS. The humor is broad — there's a lengthy sequence in which our Don Juan is romancing two women at once, in two separate apartments — but Cuarón fires on all cylinders, snapping to important objects, moving his camera in an overt manner, and letting the film roll and roll. It's not unlike the whirling-dervish nature of Prisoner of Azkaban, his Harry Potter entry. If Gravity's George Clooney winds up on two simultaneous dates aboard a space station, zipping through zero G to maintain the illusion, we'll know where he got the idea. (Available on Amazon Prime, Netflix)
Walking and Talking
Nicole Holofcener is the director behind one of the late James Gandolfini's final films, the upcoming Enough Said. He couldn't be in better hands; with each film, Holofcener has sharpened her ear and eye for relationships of every color. Her debut, Walking and Talking, marks her first time directing Catherine Keener, the DiCaprio to her Scorsese. Holofcener zips along somewhere between the wry stagings of Woody Allen and the fast and loose approach of the mumblecore crew. These days, Walking and Talking's casual plotting may be relegated to TV — it's easy to imagine Keener starring in a '96 version of New Girl — but Holofcener's first feature sets a course for the films she's still managing to shoot today. (Available on Netflix)
Bloody Sunday
Re-creating historical events is a tricky dramatic exercise. Can a fictionalized account match the intensity of a thorough documentary on the same subject? Throughout his directing career, former journalist Paul Greengrass has responded to that question with vivacious, terrifying results. Immediacy is key — thanks to the action-directing ripple effect of his Bourne work, Greengrass takes flack for his shaky cam, but it's the racing heart of his award-winning Bloody Sunday. Like his United 93, the docudrama doesn't just turn us into observers of a 1972 conflict between Irish civil-rights protestors and British paratroopers; it puts us in the shoes of someone scrambling to find answers, choking on tear gas while avoiding gun shots. The camera occasionally steadies on James Nesbitt's protest organizer so we can see his grieving eyes, our reflection. Greengrass has Captain Phillips on the horizon, a film in the vein of Bloody Sunday, bound to throw audiences into a well-documented conflict in hopes of truly understanding it. (Available on Netflix)
Francophrenia
James Franco produces so many movies that he's at the point where it's easier to just give them away. And amazingly, the watch-for-free Francophrenia is one of the highlights. Working with editor Ian Olds, Franco's archival-footage thriller warps behind-the-scenes footage of his General Hospital stint into a Kafkaesque journey into madness. Voice-over and stylish filters both mock and magnetize the soap-opera format; Franco is an arty dude and Francophrenia is an arty experiment, but unlike his upcoming Faulkner adaptation, As I Lay Dying, it has the sense of humor of his Apatow work. (Available on Comedy Central)