Bill Murray Cast in Afghanistan-Set Comedy
About a music manager stranded after a USO tour.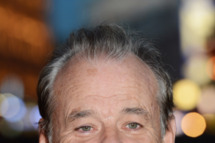 Bill Murray has signed on to star in the Barry Levinson comedy Rock the Kasbah, written by Mitch Glazer. According to THR, Murray will star as a washed-up music manager who takes his last client on a USO tour to Afghanistan. "When he finds himself abandoned, penniless and without his passport, he discovers a young girl with an extraordinary voice, who stows away with him back to Kabul to compete on the popular television show The Afghan Star, Afghanistan's equivalent of American Idol," the movie's production company said in a statement. Do you, Bill Murray.