'Blurred Lines' Model Cast in Gone Girl
Salute David Fincher.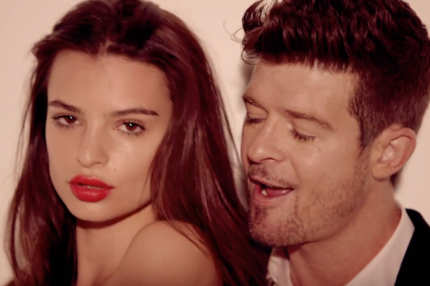 You know the one: the extra-bored, extra-naked woman who is having none of Robin Thicke's cheesiness. Her name is Emily Ratajkowski, and she will play Andie, Nick's college-age girlfriend, in David Fincher's Gone Girl. (Apologies to Becky from Friday Night Lights; we did our best.) Anyway: Affleck, Tyler Perry, "Blurred Lines," Cool Girls … this movie is going to be a hilarious pop culture time capsule, if nothing else.