Hannibal Adds Sex and the City's Cynthia Nixon
She's investigating Laurence Fishburne.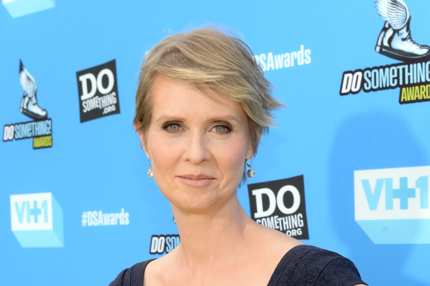 Cynthia Nixon is one of the few and the brave who's announced there's no rush — even any need, really — for a third Sex and the City movie. So she's heading to Hannibal! Nixon will rock a recurring role as "Kade Prurnell [sic — is that a name?!], an employee of the Office of the Inspector General in FBI Oversight who is investigating the events of the first season and Jack Crawford's (Laurence Fishburne) culpability." Hannibal's thirteen-episode second season will premiere sometime in the middle of the TV season.