Ian McKellen and Patrick Stewart Should Post Buddy Photos Every Day
Buddies being buddies.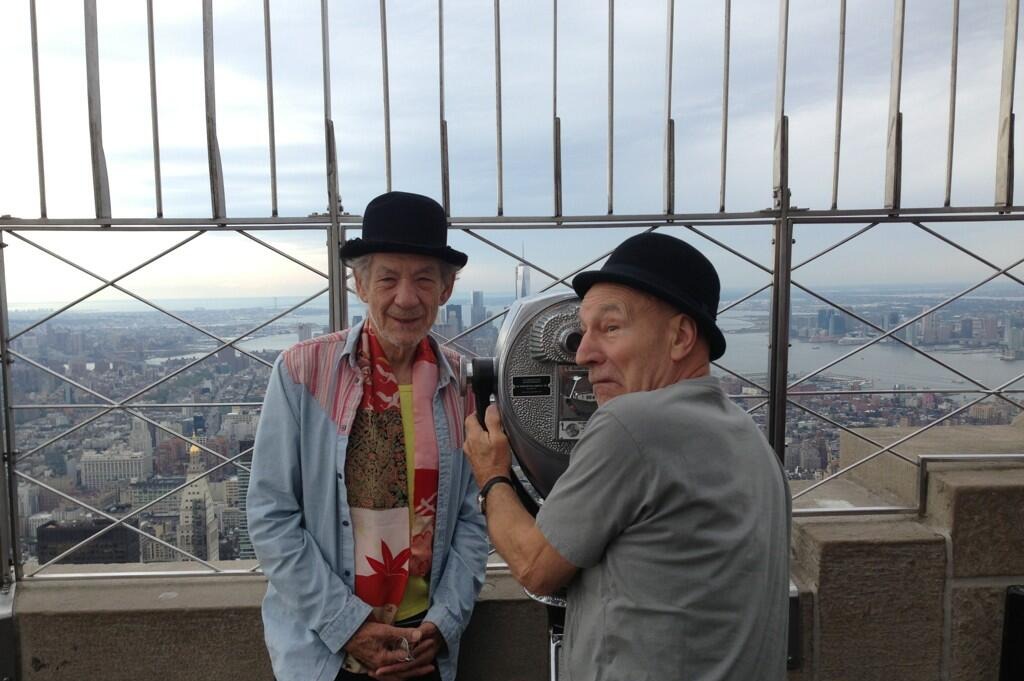 The good Sirs Patrick Stewart and Ian McKellen are doing Broadway revivals of Waiting for Godot and No Man's Land together, so they've got some NYC downtime here and there. The other day they used it to hit Times Square; now they've done the Empire State Building. (Whoever else wound up in that elevator lucked out.) On Tuesday, Stewart tweeted the photographic evidence. Your call on what's lovelier, Stewart's face or McKellen's sweet getup.