Mad Men's Final Season Will Air in Two Parts
Seven episodes this spring, seven episodes in 2015.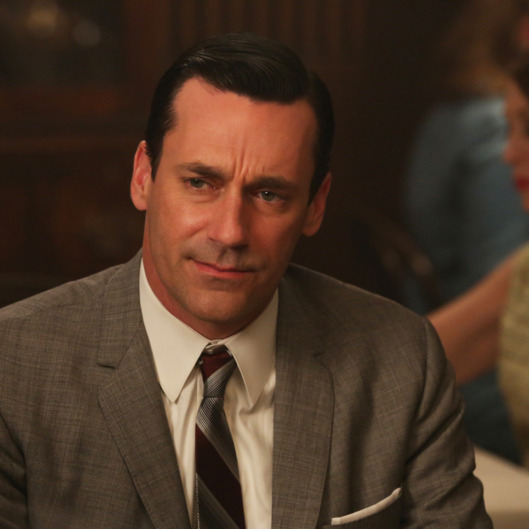 Following Breaking Bad's lead, Mad Men's final season will air in two parts, AMC announced today. The first seven episodes will air this spring, and the second seven episodes will air in the spring of 2015; AMC is dubbing these halves "The Beginning" and "The End of an Era." Why wouldn't AMC just call this two shortened seasons? Money reasons, probably: Often contracts for the cast and crew are negotiated on a season-to-season basis. Calling it one season makes it cheaper to produce, and splitting it into parts makes it more lucrative to air.
Two other things to note: First, this is only one more episode of MM than one might have expected. We knew the coming season would be the show's last, and all previous seasons have been thirteen episodes. (Not so Breaking Bad, whose first season was only seven episodes.) And second, this means the final half-seasons of Breaking Bad and Mad Men won't be competing against each other for Emmys. More Don Draper to go around!