Cloudy With a Chance of Meatballs 2 Eats Up Weekend Box Office
Two other newcomers didn't fare as well.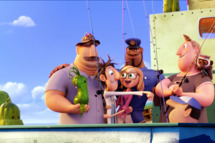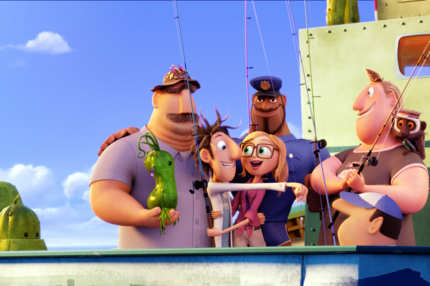 Three movies came out this weekend, though none of them really captured the public's attention. The enduring appeal of the idea of food storms and a lack of other good family movies in theaters right now propelled Cloudy With a Chance of Meatballs 2 to first place with a $35 million debut. Last week's box office winner, the Hugh Jackman and Jake Gyllenhaal-starring Prisoners, came in at a distant second with $11 million, pushing its cumulative earnings to $38.8 million. Ron Howard's race-car movie, Rush, which came out last week without making much of an impression, made its way to third place with $10.3 million in weekend earnings (its cumulative haul is now $10.6 million.) Desperate flight attendant comedy Baggage Claim opened at fourth place with $9.2 million, while New Jersey send-up Don Jon — which Joseph Gordon-Levitt wrote, directed, and starred in — brought in $8.8 million, leaving it at fifth place on its first weekend.