Neil LaBute Has Two TV Shows Happening Now
The latest is <em>Harmony House</em>, purchased by NBC.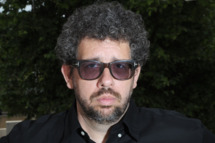 In April, playwright and film director Neil LaBute (In the Company of Men, reasons to be pretty, the Wicker Man remake) sold his first TV series, the everything-is-connected drama Full Circle, to DirecTV. Now LaBute has sold another show, Harmony House, to NBC. LaBute wrote and will executive produce the half-hour single-camera comedy about "a young psychiatric resident who finds the woman of his dreams in the most unlikely of places: as a patient in the psychiatric facility that he has recently taken a job in."