Ratings: Sleepy Hollow Starts Strong for Fox
<em>Dancing With the Stars</em> also may have found its groove again.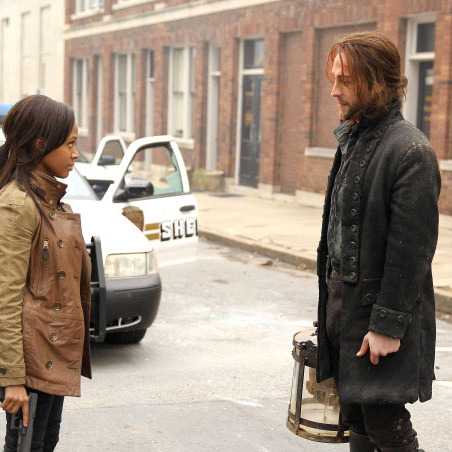 Fox execs may be losing their heads with excitement this morning: New fantasy drama Sleepy Hollow debuted to 10.1 million viewers and averaged a 3.4 rating among adults under 50, giving the network its best fall drama debut in six years. Sleepy also outperformed the premiere of Fox's instant January hit The Following, which opened to a 3.2 in the demo, and it even beat last night's season-one finale of CBS's summer hit Under the Dome (2.8) among viewers under 50. Of course, Sleepy Hollow got an early start, debuting outside of premiere week (which starts Monday). Once The Voice and CBS's comedies return, its ratings could disappear quickly. But for now, viewers seem intrigued. Audiences also seem interested in Dancing With the Stars again: Last night's return of the ABC competition series notched 16.2 million viewers and a 3.2 rating among those under 50. With Snooki Nicole Polizzi, stars from Glee and Pretty Little Liars, plus nineties nostalgia bait Bill Nye the Science Guy in the cast, the show's demo ratings soared by 28 percent versus last fall's opener.