Rotten Tomatoes Will Start Rating Television Shows
With a blog called "TV Zone" and a TV Tomatometer.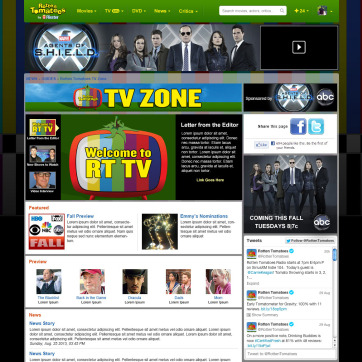 According to Variety, Rotten Tomatoes will start rating TV shows with the launch of its TV Tomatometer and a blog called "TV Zone" tomorrow. The ratings will encompass entire seasons and act "in flux" as the show goes along — ideally changing as our opinions often do as a series progresses. But beware: "Most TV ratings will be based on the first reviews for a series' season, usually based on the first several episodes." Also, reality shows are completely out and they'll be going back in time to deem fresh or rotten "shows that have aired on primetime over the last four years that received coverage by critics from major media outlets." (So, basically, that means the good ones.) What to expect? Inflated scores for older shows and an extremely confusing algorithm week-to-week. Fresh!