Tommy Lee Jones Directing a Remake of John Wayne's The Cowboys
Right after directing <em>The Homesman</em>.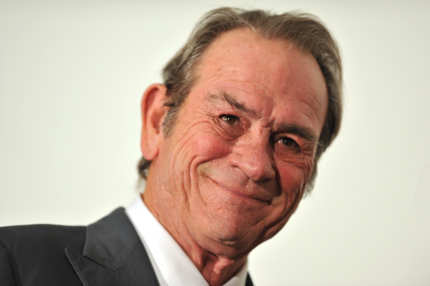 Tommy Lee Jones's second big-screen directing gig will be the frontier-set The Homesman, starring Jones, Meryl Streep, James Spader, and Hilary Swank. Now Jones, happy to keep hanging in the West, has lined up his next next feature with a remake of John Wayne's 1972 Western Heritage Bronze Wrangler Award winner The Cowboys. It's about "a rancher who is forced to train a group of boys and get a herd to market on time to avoid financial ruin after his cattle drivers leave to look for gold." No word whether Jones will pull actor/director three times in a row.