10 Pop-Culture Questions Answered by Vulture This Week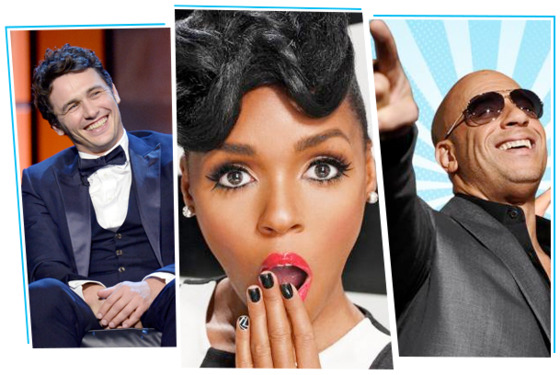 Every week, Vulture faces the big, important questions in entertainment and comes to some creative conclusions. This week we put together the best putdowns from the James Franco roast; reviewed Janelle Monáe's new album, The Electric Lady; and gave Vin Diesel the love and appreciation he truly deserves. You may have read some of these stories below, but you certainly didn't read them all. We forgive you.
Q: What are the best burns from the James Franco roast?
A: You can watch our video of the best lines here, just don't squint so much from laughing that you can't see your computer screen.
Q: There are only four episodes of Breaking Bad left! WHAT WILL HAPPEN?
A: Margaret Lyons looked into her Breaking Bad crystal ball and made some predictions for the last four episodes based on their titles (or at least what the super-secretive BB production team says are the titles). Or you can play the "Choose Your Own Ending" game with our Breaking Bad fortune teller.
Q: Can Captain Phillips earn Tom Hanks his first Oscar in thirteen years?
A: Kyle Buchanan worked it out.
Q: What are some Toronto Film Festival movies I can look forward to?
A: We're excited for Julia Roberts and Meryl Streep in August: Osage County and the latest McConaissance in Dallas Buyers Club. You can find out what else we're looking forward to here.