Who Was That Mystery Emmys Side-Stepper?
If it was a bit, it was a good one.
One of the funniest things from tonight's Emmys, almost too funny to be a bit, happened during the commercials when a Mystery Man side-stepped his way off screen behind host Neil Patrick Harris. People were confused. Was this real? If not, who is this guy?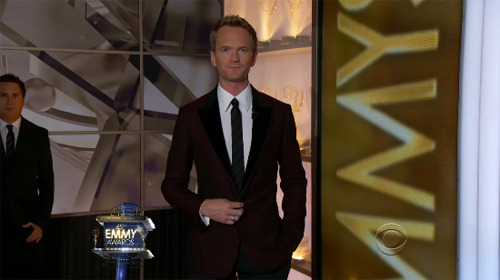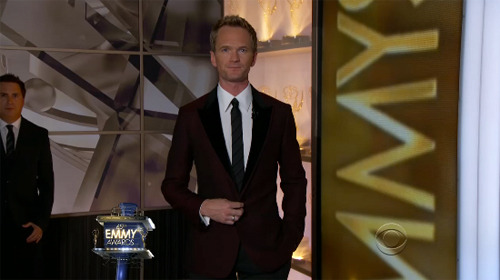 According to one of our sleuthing Twitter followers, it's actually comedian Paul Greenberg of Reno 911 (amongst other things) who is indeed at the Emmys tonight. This was further confirmed by comedian Paul F. Tompkins on his Tumblr. You almost fooled us, Paul!
Watched @BobNewhart win his first Emmy EVER tonight. Hard to believe he doesn't have 25 of these things! Amazingly moving moment. #Emmys

— Paul Greenberg (@PaulGreenberg1) September 16, 2013