Zac Efron Went to Rehab for a Cocaine Problem
But he's already out.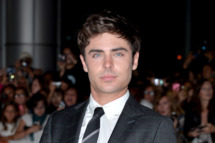 According to several tabloid reports, Zac Efron was in rehab about five months ago for what's being called a "serious" cocaine addiction. The drug use was apparently a problem on the set of Neighbors; Efron has already completed his treatment. His rep did not comment (not even to say, "Look how good we are at keeping secrets").