The Wolverine Writer Takes a Pass at 50 Shades Script
Even after the love scene in <i>Wolverine</i>, apparently.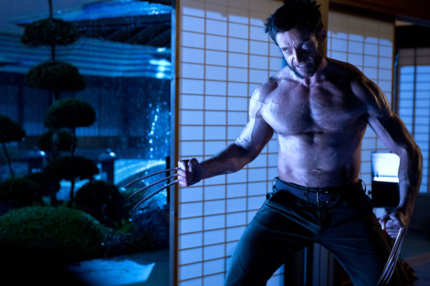 Because no one knows scintillating erotica quite like the guy who wrote the Total Recall remake. Following in the footsteps of Closer scribe Patrick Marber, The Wolverine writer Mark Bomback is next in line to take a pass at the Fifty Shades of Grey script. The announcement will likely come as a surprise to anyone who has seen The Wolverine and remembers the chemistry vacuum created during Hugh Jackman and Tao Okamoto's wooden love-making scene. If Bomback was called in to ramp up the non-erotic scenes, however, we are all in.