Amanda Seyfried to Play Russell Crowe's Daughter
Don't tell Jean Valjean.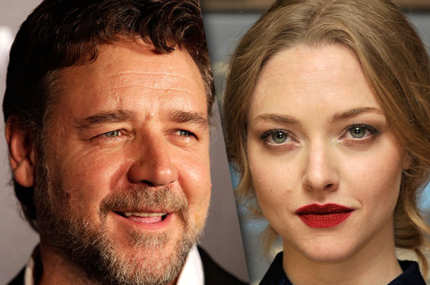 Amanda Seyfried has joined the cast of Fathers and Daughters, where she'll play Russell Crowe's daughter. Directed by The Pursuit of Happyness's Gabriele Muccino, the story jumps between Jake Davis, a mentally ill novelist and widower who's raising his daughter Katie in the eighties, and Katie's present-day life dealing with being raised in such a way. Either way, suck it, Jean Valjean — Javert is Cosette's dad now!