Fly, My Nielsens: American Horror Story: Coven Debuts With Huge Ratings
Easily the biggest audience yet for Ryan Murphy's scream show.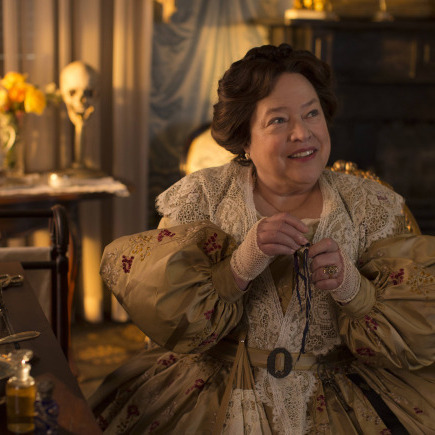 The third installment of FX's American Horror Story is off to a wicked good start in the ratings: 5.5 million viewers caught the premiere telecast of AHS: Coven Wednesday, easily making it the most-watched episode in the franchise's three-year history. Coven was up a stunning 44 percent from the then-record premiere last year of AHS: Asylum and a whopping 77 percent over the original AHS (which FX has now tagged Murder House). As always, Coven did particularly well with viewers under 35, beating everything on network TV on Wednesday; among viewers under 50, Coven notched a 3.0 rating, beating everything on the networks but Modern Family. (Duck Dynasty was likely the top show on all of TV last night, but its ratings weren't available as this story posted.) Two other impressive stats: Coven will end up beating both Agents of S.H.I.E.L.D. and NCIS this week among adults under 50, and the debut of Coven drew slightly more viewers than the first season average for than another iconic witch drama, 1998's Charmed.