Bret McKenzie Developing a Fox Animated Show
Bret, you got it goin' on.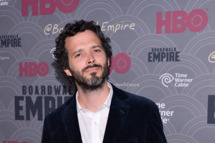 Bret McKenzie's got something special for all the ladies in the world (and the gentlemen): The Flight of the Conchords actor is currently developing an animated show for Fox. The show, which McKenzie is co-writing with King of the Hill's Tony Gama-Lobo and Rebecca May, will focus on a "group of employees toiling away at an almost-obsolete NASA space center in Boulder, Colorado." How wonderful! As long as it doesn't in anyway delay that fairy tale comedy musical we were promised.