CBS Pulls the Plug on We Are Men, Moves 2 Broke Girls
Monday night mayhem!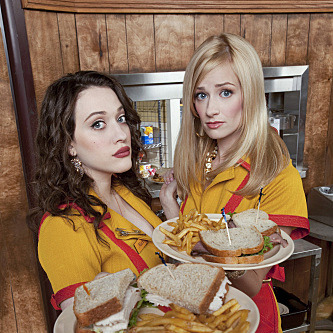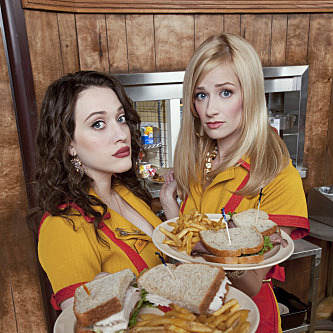 And we now have the second cancellation of the new TV season: Days after ABC nixed Lucky 7, CBS has pulled the plug on We Are Men after just two episodes. But the bigger news is the Eye has also decided to shake up its entire Monday comedy block. Starting next week, 2 Broke Girls will shift to 8:30 p.m., with CBS hoping How I Met Your Mother will help put a stop to 2 Broke's rapidly diminishing audience. Then, on November 4, the Eye will bring back Mike & Molly to replace 2 Broke at 9 p.m. (In the short-term, reruns of The Big Bang Theory will air in the slot). Mom stays put at 9:30 p.m., while CBS has also decided to give struggling 10 p.m. drama Hostages at least another week to find its pulse. CBS's once-mighty Monday comedy block has been in decline for the past two years, save for HIMYM, which continues to do very well at 8 p.m. NBC's The Voice has played a big part in the CBS declines, but a lack of new comedy hits since 2 Broke debuted in 2011 has also played a big role.