Pvt. Danny Chen's Life and Death Being Turned Into an Opera
"After all, opera is not just entertainment."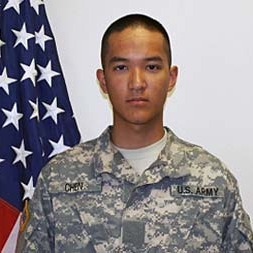 The story of Danny Chen, the 19-year-old Army private who killed himself in 2011 after relentless hazing from his fellow soldiers, will soon be set to music. That statement sounds incredibly awkward by itself, but when you learn that the Washington National Opera commissioned the work on Chen's life and death, and that Chinese-American playwright David Henry Hwang and Chinese-born composer Huang Ruo will write it, the plan starts to make sense.
"I felt that this is a very good subject for us because, after all, opera is not just entertainment," Huang told the New York Times on Thursday. "It's a way to fulfill a social duty for society — in this case, to bring more awareness about what happened to Danny and somehow to help spread the word and also to really see what we can learn from this tragedy." We'll have to wait until the premier at the Kennedy Center next June to see how well they pull it off.