Elizabeth Olsen Confirmed for The Avengers: Age of Ultron
She'll play Scarlet Witch.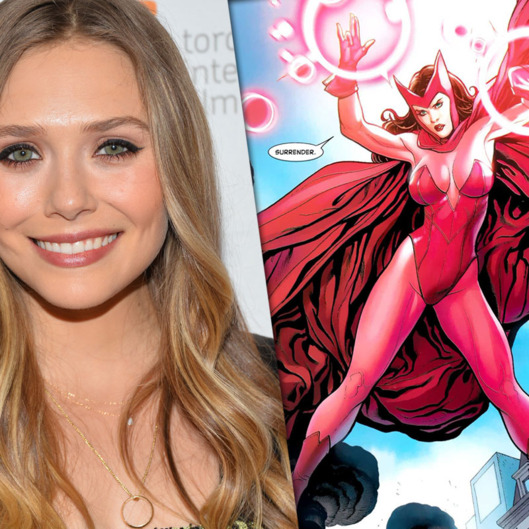 There had been rumors that Elizabeth Olsen was being considered for the Scarlet Witch role in The Avengers: Age of Ultron since August, but it was never a sure thing. Well, yesterday, none other than Samuel L. Jackson confirmed that Olsen will play the superhero with witchlike powers. Jackson, in an interview, told The Wall Street Journal, "I know we're shooting in London, that James Spader is Ultron and going to be the bad guy, and that we added Ms. [Elizabeth] Olsen [who will play the Scarlet Witch], but I don't know what she's doing, if she's on the inside or the outside. I haven't seen a script." As the guy heading up S.H.I.E.L.D., you'd think they'd keep him informed.