The Fifth Estate Bombed Extra Hard
With one of the worst openings of 2013.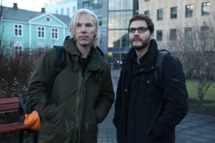 Whether the sabotage attempts by WikiLeaks were successful or everyone just wanted to see Gravity in IMAX again, the fact is The Fifth Estate had the worst weekend of any film opening in more than 1,500 theaters this year. Despite Benedict Cumberbatch's starring role, Estate made only $1.7 million from 1,769 theaters, which really puts those Carrie numbers into perspective.