Fleetwood Mac Guitarist John McVie Has Cancer
The band has canceled their Australia/New Zealand tour.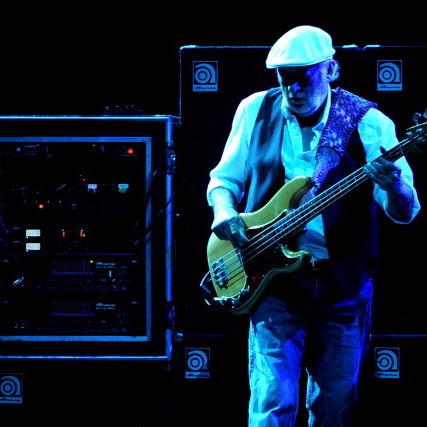 On a day when we've already lost one rock n' roll great, it's also sad to hear that Fleetwood Mac bassist John McVie has cancer, a diagnosis that's led the band to cancel the Australian and New Zealand leg of their tour. In a statement on their official Facebook page, the band wrote: "We are sorry to not be able to play these Australian and New Zealand dates. We hope our Australian and New Zealand fans as well as Fleetwood Mac fans everywhere will join us in wishing John and his family all the best." The 67-year-old McVie, who is not only one of the band's original members but also a co-founder, is now said to be in treatment for his cancer.