FX's Fargo Rounds Out Its Cast
Kate Walsh, Joey King, and Josh Close have joined the FX show.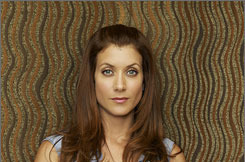 FX has added three more cast members to its series Fargo, which is based on the Coen brothers' 1996 film. Private Practice's Kate Walsh signed on as a "a trophy wife-type and reluctant mother of twin sons" while Josh Close will play Ron, "the brother of Martin Freeman's small-town insurance salesman Lester Nygaard." Joey King, who can also be seen in Zach Braff's Kickstarter-funded project, rounds out a cast that also includes Billy Bob Thornton, Oliver Platt, and Colin Hanks. Joel and Ethan Coen are executive producing the upcoming ten-episode run.