Gravity Has Massive, Record-Breaking Opening Weekend
<em>Batman &amp; Robin</em> is no longer Clooney's top-earning flick.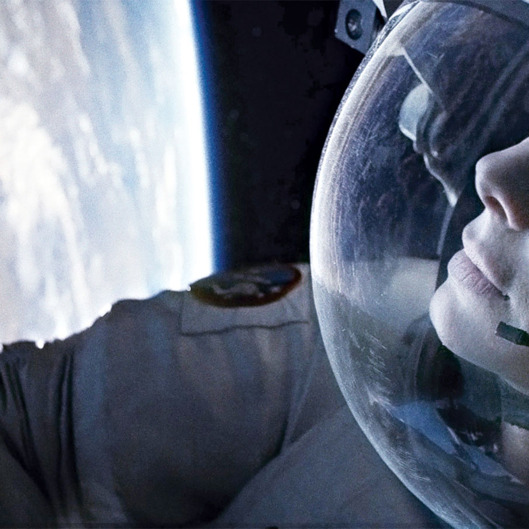 A space film that features no kid-friendly creatures, no aliens threatening to blow up Earth, and only two actors with significant screen time may not sound like box office gold, but thanks to fantastic reviews, and that fact that those two stars are Sandra Bullock and George Clooney, Gravity is looking at a $55.5 million opening weekend, according to Deadline. That breaks all kinds of records, making the Alfonso Cuarón flick the biggest October opening weekend ever, one of the top-ten live-action debuts of all-time for an original film, and the largest openings ever for Bullock and Clooney. (Our favorite record: Ss Forbes notes, this means Batman & Robin is no longer Clooney's best opening weekend). In second place we have Cloudy With a Chance of Meatballs 2, which pulled in a respectable $21.5 million a week after winning its debut weekend. In third with a somewhat disappointing $7.9 million this weekend is the Justin Timberlake/Ben Affleck thriller Runner, Runner. Our JT TV variety show idea just keeps looking better.