House of Cards Might Get a Third Season
If Netflix has anything to say about it. Which it does.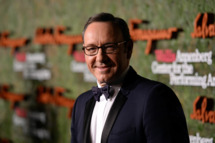 Our only question: What animal will Kevin Spacey mercy-kill in the House of Cards third season premiere? Only time will tell, now that Netflix is working to extend their hit drama beyond its previously announced two seasons. "Our intent is that the show keep going for sure," Netflix's Chief Content Officer Ted Sarandos told Film Independent on Saturday. "It was a 26-episode commitment. It was not our intent that it just run for two seasons." Sarandos later told Deadline that "talks are in progress." We're guessing it'll be a bird.