Kanye Is Postponing More Yeezus Tour Dates [Update]
Because of equipment difficulty.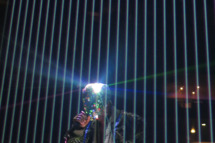 The Yeezus stop in Vancouver, which was originally supposed to happen on October 20 and then was pushed until tonight, has been called off again. Update: according to a statement, "a custom-made video truss and 60-ft circular LED screen was in an accident that damaged the gear beyond repair." The Vancouver, Denver*, and Minneapolis dates have been postponed, with more information to come.
* This post has been corrected with the correct D city (it's Denver, not Detroit.)