Lady Gaga and Josh Hutcherson to Host SNL
Haim is to be a musical guest.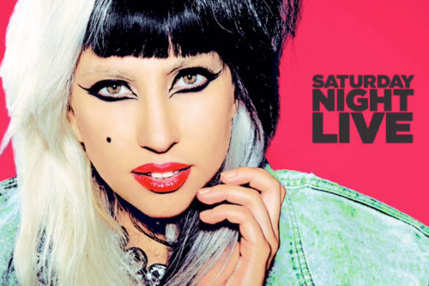 Today, SNL announced the lineups for their next episodes, after Kerry Washington hosts this weekend. On November 16, Lady Gaga will be pulling double duty, as host and musical guest. Gaga has been the musical guest twice before. And though she's never hosted, she's held her own in sketches. Then, on November 23, Josh Hutcherson will host, with musical guest Haim. Apparently, Hutch didn't take the show's short joke from the Jennifer Lawrence episode personally. He probably knows he's short.