Live-Action Cruella de Vil Movie on Its Way
If she doesn't scare you, no evil thing will.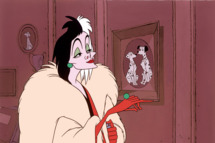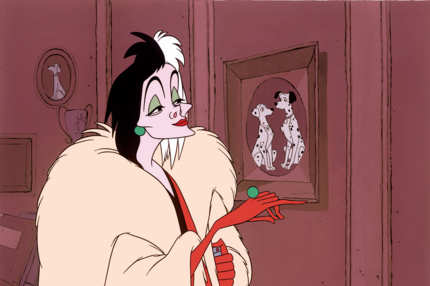 Disney is developing a live-action Cruella de Vil movie, according to The Hollywood Reporter. The film will be written by go-to adapter Aline Brosh McKenna, also wrote the screenplays for the new Annie, the Kenneth Branagh Cinderella, and The Devil Wears Prada. Oh sure, there's already a live-action 101 Dalmatians movie (with Glenn Close, who's among the executive producers for this new film). But presumably this one will be more Cruella-focused, and less focused on the wimpy Dearlys and their outrageously irresponsible dog-breeding practice. The woman just wants a fashionable, warm coat, damn it, and if it takes the skin of a bunch of puppies, so be it!