Musical Fairy-Tale Show in the Works
With music by Alan Menken.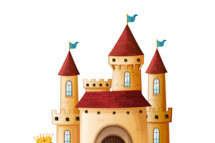 ABC wants a musical fairy-tale series called Galavant, from The Neighbors' Dan Fogelman and with music by Alan Menken. According to Deadline, the network has ordered an off-cycle pilot. The series centers on a handsome prince who seeks vengeance against the king who stole his true love. With songs! Fogelman and Menken already both worked on Tangled, and ABC already has Once Upon a Time and the upcoming Once Upon a Time in Wonderland, plus the Into the Woods movie is upon us. Honestly, it's hard to believe this show didn't already exist.