Nikki Finke Continues to Rant About Deadline, Now on Deadline
The saga continues.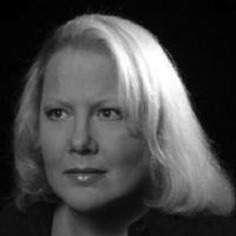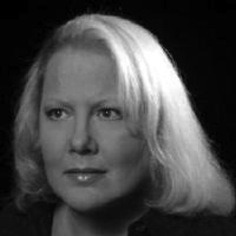 With that reported $5 million on the table to start her own website, why doesn't Nikki Finke just do it already? Her Twitter rants against Penske Media and its CEO, Jay Penske, continued today with claims that she had been locked out of Deadline Hollywood. She even tweeted a post with the headline: NIKKI FINKE IS LOCKED OUT OF DEADLINE, in which she wrote:
I have been locked out of the Deadline Hollywood site after founding it 7 1/2 years ago. So don't expect any more box office. I also just tried to post an exclusive involving Jeff Robinov and Sony Pictures and GK Films' Graham King and Dune Capital Management Steve Mnuchin but only the alert went through. What an extremely sad day.
Here's the entire tweet cycle:
Penske has given the Deadline redesign to the same guy that redesigned Variety's unreadable website. I've still had zero input.

— Nikki Finke (@NikkiFinke) October 25, 2013
Penske keeps sending me legal letters since I began giving interviews. Latest one this am demands I remove and retract my tweets.

— Nikki Finke (@NikkiFinke) October 25, 2013
Earth To Penske: Hollywood tried and failed to intimidate me. Big Media tried and failed to intimidate me. I like to brawl, remember?

— Nikki Finke (@NikkiFinke) October 25, 2013
NIKKI FINKE LOCKED OUT OF DEADLINE http://t.co/0kuZo7c4Ef

— Nikki Finke (@NikkiFinke) October 25, 2013
I have been locked out of the Deadline Hollywood website which I founded 7 1/2 years ago. Jay Penske gave the order. Not even the staff knew

— Nikki Finke (@NikkiFinke) October 25, 2013
So don't expect any more box office from me. I also just tried to post an exclusive involving Jeff Robinov and Sony Pictures but couldn't.

— Nikki Finke (@NikkiFinke) October 25, 2013
Robinov-Sony post was directed to Trash. Now, suddenly, the post has been restored. However my access inside Deadline admin greatly reduced.

— Nikki Finke (@NikkiFinke) October 25, 2013
I now only have very limited access inside the Deadline website's admin after 7 1/2 years of full access. What a very sad day.

— Nikki Finke (@NikkiFinke) October 25, 2013
For weeks now Jay Penske pledged to me he would wage 'nuclear war' on me unless I obeyed him and stayed at Deadline. He started it Wednesday

— Nikki Finke (@NikkiFinke) October 25, 2013
I'm going to try to resume my box office story. But there's all sorts of alerts showing that Tech staff are inside my story. Hmm.

— Nikki Finke (@NikkiFinke) October 25, 2013
I actually had to go to the Deadline website home page and see if I was still listed as Editor in Chief and Founder.

— Nikki Finke (@NikkiFinke) October 25, 2013