Oscar Isaac Was Once Hospitalized for a Cat Bite
This made shooting<em> Inside Llewyn Davis</em> a little scary for him.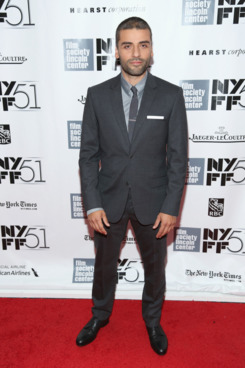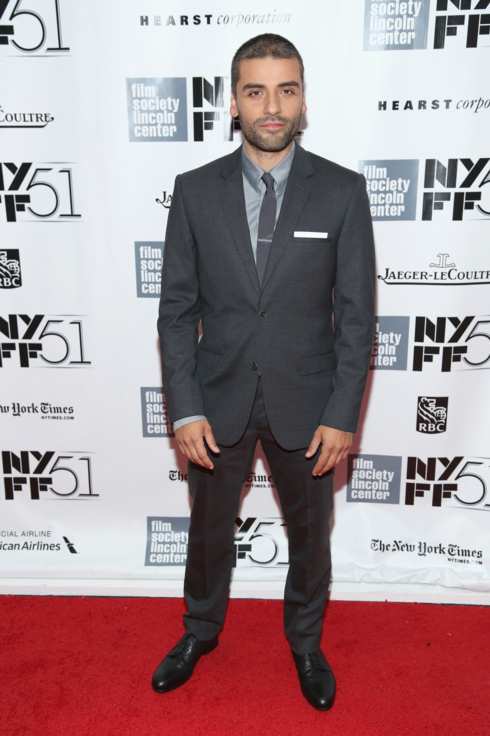 Throughout much of the new Coen brothers' film, Inside Llewyn Davis, Oscar Isaac's character is carrying a cat. Ordinarily, working so closely with an animal wouldn't be a problem for the actor — but Isaac had good reason to be wary of even the most adorable of kitties: Just before the shoot, he was attacked by one named Oswald. "I was living in New Jersey, and I was reading a book on my porch there," Isaac told us at the movie's premiere at the New York Film Festival. "And [Oswald] came up to me ... he was the sweetest little cat, and he started rubbing on me and purring. And then at one point, he just bit my hand, out of nowhere! I walked away and I went to sleep, and I woke up the next morning, and I had a red line going all the way up my arm." Turned out an infection had reached his blood stream; he had to be hospitalized for three days. "They were pumping me with antibiotics, because it got in my lymphatic system," he said. So when he showed up to the Llewyn set and learned he'd have a cat actor tied to him at almost all times, he wasn't totally thrilled. "But it was for the Coens, so I was like, 'I'll do it. That's okay.'"