Rihanna Was Kicked Out of a Mosque Courtyard
For taking photographs.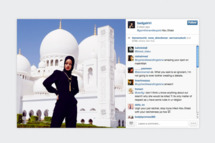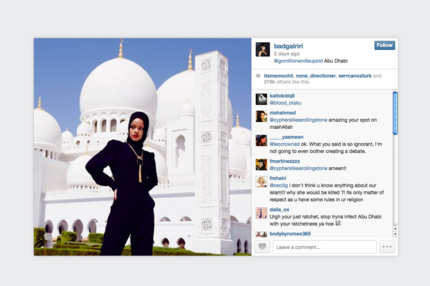 Rihanna's Instagram strikes again: The singer was asked to leave the grounds of Abu Dhabi's Grand Mosque over the weekend after she posed for a series of photographs. The mosque's statement says that Rihanna (who covered her head and body for the occasion) was in an off-limits area, and that her pictures violated the "status and sanctity of the mosque." You can see them all here.