See Behind-the-Scenes Shots From Wes Anderson's The Royal Tenenbaums
Life between takes of the 2001 classic, exquisitely captured.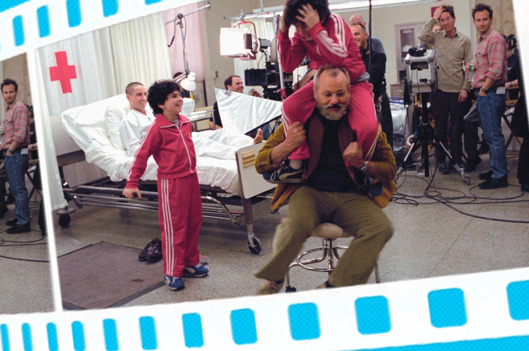 Matt Zoller Seitz's new book The Wes Anderson Collection features deep explorations into all seven of the director's films, along with in-depth interviews with Anderson himself. The lush coffee table book, which is in stores tomorrow, illustrates these insights with copious stills and illustrations; the chapter on The Royal Tenenbaums (excerpted on Vulture) has a bonus in its candid, alternately warm and dramatic behind-the-scenes shots taken by Laura Wilson. Besides being an acclaimed photographer, Laura also happens to be the mother of longtime Anderson collaborators Owen and Luke Wilson. Owen, who co-wrote Tenenbaums, has been friends with Anderson since college, and thus Wilson's presence on the sets only enhanced the appropriate family vibe. Here, Wilson walks us through the memories that these Tenenbaums shoot elicit.
BEGIN SLIDESHOW