See Emma Stone in Woody Allen's New Movie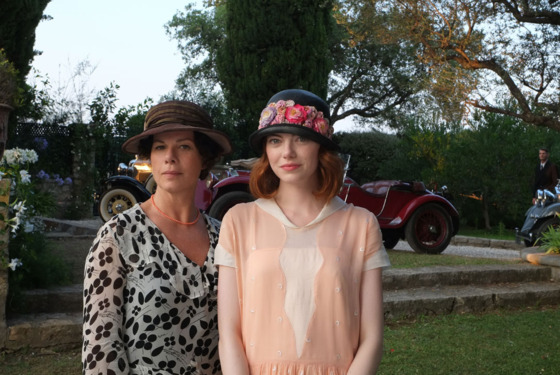 Woody Allen's next movie, set in the south of France, will be called Magic in the Moonlight, he announced today. The movie stars Emma Stone, Marcia Gay Harden, Colin Firth, Jacki Weaver, Hamish Linklater, and Eileen Atkins, but alas, plot details remain scant. Based on the released photo of Harden and Stone, though, it appears to be a period piece. Either that or it's a movie about people who like to wear old-fashioned hats and dresses and who have access to multiple vintage cars.
Photo: Jack English/Gavier Productions Inc.