The Walking Dead Sets Another Ratings Record
More than 16 million viewers watched the season-four premiere.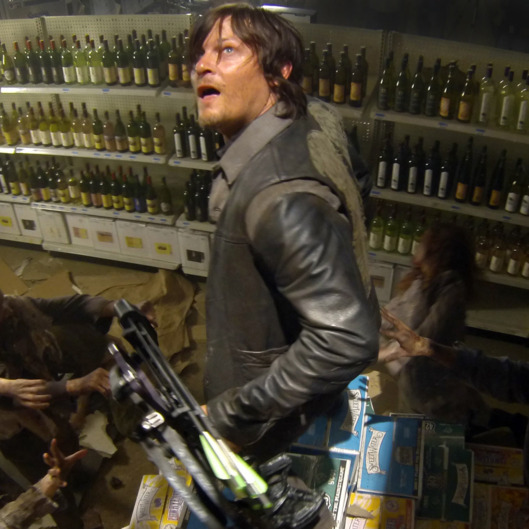 You really can't stop zombies: The Walking Dead kicked off its fourth season Sunday with a series-best audience of 16.1 million same-day viewers and a stunning 8.2 rating among viewers under 50. That's up more than 40 percent from the 10.9 million who watched the season-three premiere last October, and about 25 percent above the show's previous record audience of 12.4 million viewers last spring. Among viewers under 50, not a single network entertainment broadcast this season has come anywhere close to matching the same-day demo rating for Dead last night. And among folks of all ages, only CBS's NCIS and The Big Bang Theory scored more same-day viewers last week. Here's one other way to grasp how big Dead is among younger viewers: If you added up the adults 18 to 49 ratings for last night's episodes of The Amazing Race, Revenge, The Good Wife, Betrayal, and The Mentalist, that combined rating would still be lower than what The Walking Dead notched last night in the demo. AMC execs may be missing Breaking Bad, but they've got to be pretty grateful they've still got Dead.