Who Will Die on The Simpsons This Season?
Definitely someone, according to the show's executive producer.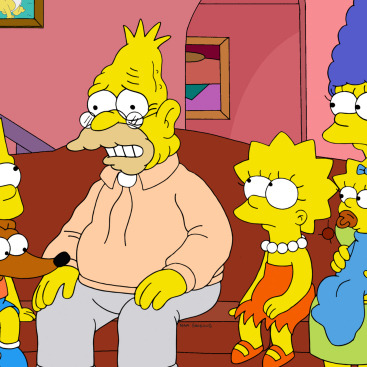 In a recent call with reporters, The Simpsons showrunner Al Jean revealed that one of the show's characters will die this season. (To give you a sense of how long the show has been on the air, Maud Flanders was killed fourteen seasons ago.) But who!? Jean gave this one clue, "The actor playing the character won an Emmy for playing that character." Seems easy enough, but nope, since the show has won fourteen Emmys for voice-over work. Here are the characters on the chopping block: Homer, Marge, Lisa, Bart, Sideshow Bob, Krusty the Clown, Willie, Sideshow Mel, Barney, Grampa, Itchy, Moe, Carl, Chief Wiggum, Apu, Johnny Tightlips, Bumblebee Man, Cletus, Comic Book Guy, Carl, Lou, Mrs. Krabappel, Rabbi Krustofsky — and, oddly enough, Princess Penelope, whom Anne Hathaway voiced. There are a few old people on here, so they seem like obvious targets. There's also Apu, who gets shot a lot and has come under some heat recently for his dated racism. It better not be Carl.