Hear Your New Favorite Breaking Bad–Inspired Song
"Dance Bitch" features Jesse Pinkman's beloved catchphrase.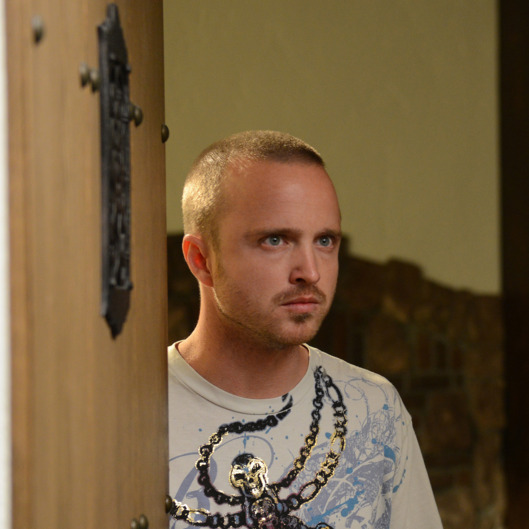 Not only did the saga of Walter White give us six brilliant seasons of near-flawless television, but it also provided one of the best catchphrases to boot. Hearing Jesse Pinkman utter "bitch" was always a little nugget of sunshine in an otherwise dark storyline. Thanks to Aaron Paul and DJ Zen Freeman, it's now been set to music for our listening pleasure.
As The Hollywood Reporter discovered, Paul and Freeman are old friends with the former even doing DJ duty at Paul's wedding back in May. "Zen's been a friend of mine for years. Being that he's a DJ and around so much dance music, we talked about the idea of doing something fun together," the actor explained. So the idea for "Dance Bitch," a track not unlike Duck Sauce's "Barbra Streisand," was born, recorded on an iPhone, and produced by Freeman with the help of Tom Neville (himself a man of many titles). The result (below) "floored" Paul and will surely help fill the Breaking Bad–shaped hole in your heart.