The YouTube Awards Are a Real Thing
The event will take place at Pier 36 in November.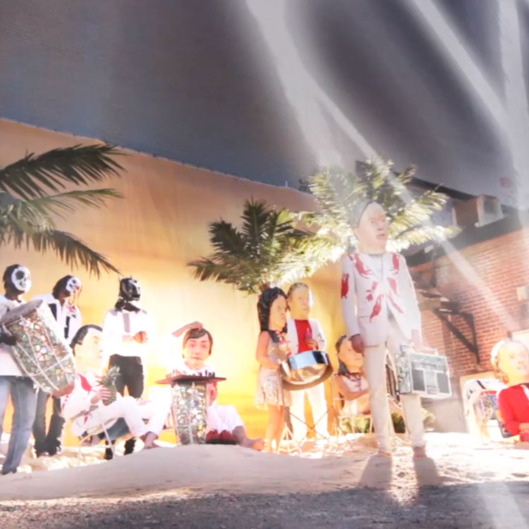 In an attempt to claw its way back on top, the music industry announced the first-ever YouTube Music Awards Monday night. The 90-minute show, which The Hollywood Reporter reports will take place live at New York City's Pier 36 on Sunday, November 3, is the brainchild of filmmaker and one-time music-video director Spike Jonze, who's serving in the role of creative director. "The whole night should feel like a YouTube video itself," Jonze said. "We're getting together a group of amazing artists and filmmakers to do this live." Jason Schwartzman will serve as host. Perhaps hoping for their own Miley moment, the event will be live-streamed across the world and incorporate performances by Eminem, Lady Gaga, and Arcade Fire as well as YouTube sensations like dubstep violinist Lindsey Stirling and CDZA.
As for the awards aspect of the spectacle, YouTube said it plans to "celebrate the artists and songs that users have turned into global hits in the past year." Nominations will be announced on October 17 and YouTube users (the same people behind comment threads like "You are homo" and "Ron Paul 20120") will be responsible for voting.