1998 Quiz: How Well Do You Remember These Celebrity Quotes?
Warning: This one is for 1998 memory wizards only — it's pretty tricky. No "I'm King of the World!" here.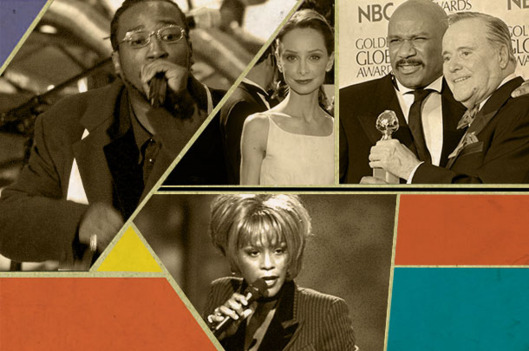 In 1998, Google was in beta, personal blogging sites were still on the horizon, and GIFs hadn't much evolved past the Dancing Baby phase. In other words, back in the year Vulture has been celebrating all week, every inane whatnot blathered by a celebrity was not instantly mocked, parodied, repackaged, and reposted for immediate worldwide consumption on the Internet. Which is too bad, because there were kind of a lot of them! Whether at awards shows, outside courthouses, inside groundbreaking product launches, or on red carpets, famous people said some funny, surprising, and outright weird stuff in 1998. Most of it was quite memorable at the time, rehashed through analog pop-culture vacuums like late-night talk shows and print magazines. But how much of that chatter can you recall now? Take Vulture's challenging twenty-question quiz to test your recollection of 1998 quotes, and stick around to see how your savvy rates on a scale from Furby to iMac.
The Vulture Superfan Quiz