ABC Buys Kristen Schaal's American Monster
America's soon-to-be favorite murder comedy.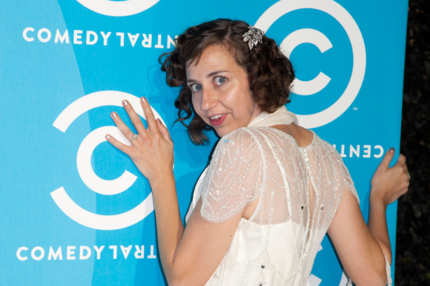 It's the role she was born to play! Deadline reports that ABC has snapped up Kristen Schaal's American Monster from producers/21 Jump Street directors Phil Lord and Chris Miller. The show, co-written with Schaal's husband and former Daily Show writer Rich Blomquist, stars Schaal as "a small-town misfit who becomes an unlikely celebrity when she goes on trial for the murder of the century." From The Heart, She Holler's Hurshe to Hazel Wassername to Wilfred's Anne, we look forward to Schaal continuing to dominate Hollywood's "charming mutant" market.