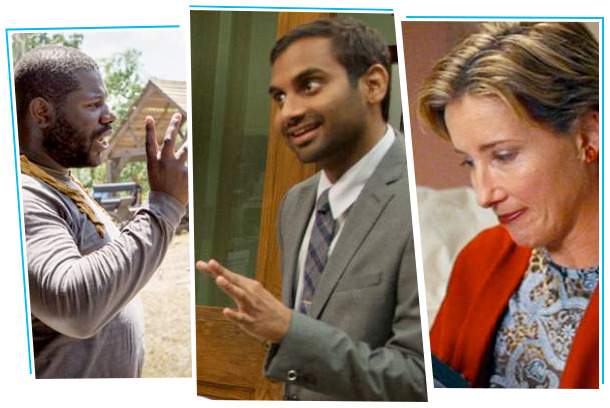 10 Pop-Culture Questions Answered by Vulture This Week
Every week, Vulture faces the big, important questions in entertainment and comes to some creative conclusions. This week, we revisited the Christmas classic Love Actually, obsessed over things Jennifer Lawrence said, and put together a compendium of cultural artifacts you probably missed in the past few decades. You may have read some of these stories below, but you certainly didn't read them all. We forgive you.
Q: Did I miss anything having to do with Jennifer Lawrence? Did she maybe slip adorably and I missed it?
A: No, but she said a lot of charming, candid things that make you believe you would be BFFs if you ONLY HAD THE OPPORTUNITY. She also whispered something to a crying fan and our collective heart exploded.
Q: There is so much culture to get caught up on. What do I do?
A: We sympathize. There's always a new book to read, a new album to listen to, or a new TV show to binge watch on a Saturday night. But maybe it's time to return to some classics that you might have missed. We asked our critics to come up with a list of their personal canons.
Q: The Guggenheim retrospective of Christopher Wool didn't have his most iconic painting, Apocalypse Now, which I wanted to see. Isn't that a massive oversight?
A: That's because Wool was planning to auction it off at Christie's. The painting will probably go through multiple private collections, thus hiding it from public view for a good while. The free market wins again. 
Q: Jerry Saltz is hilarious. What were his greatest comments from his first Reddit AMA?
A: Well, he talked about everything from "dick-waving" hedge-fund art collectors to a painting he used to masturbate to. Jerry Saltz, unplugged. 
Q: How did the movie 12 Years a Slave come together?
A: Bilge Ebiri has the behind-the-scenes look at how director Steve McQueen made his most ambitious film to date. Also, if you love the film, you should also watch a 1984 TV movie based on the same memoir called Solomon Northup's Odyssey. According to Ebiri, the older iteration has "a somber lyricism that's hard to shake."
Q: Now that Rent-a-Swag is in trouble, did Tom Haverford have any other viable business ideas?
A: Tommy Fresh, anyone?