The Hunger Games: Catching Fire Incinerates Weekend Box Office Competition
Holy $160-million-opening!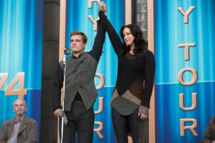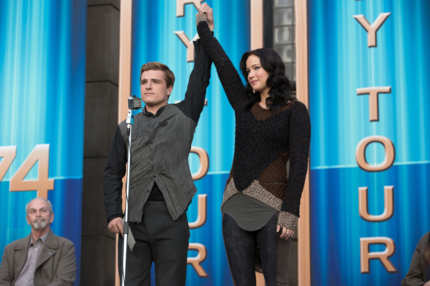 Sure, Thor: The Dark World had a nice run, but it was never going to be a match for The Hunger Games sequel. Catching Fire opened this weekend with a $160.6 million haul that knocked the Disney sequel, which made $14.4 million in its third weekend, to second place. Not far behind, long-anticipated The Best Man Holiday made $12.8 million to reach third place. Vince Vaughn's Delivery Man was in fourth place with $8.2 million, and trusty animated turkey tale Free Birds rounded out the box office with $5.3 million. Considering how cold it's going to be this week (and the fact that Americans love spending holidays at the movies), expect Hunger Games to stick around for quite a while.